Staff Training
UK based Esky delivers distance learning courses which are simple and easy to use, making training quick and effective for both individual users and businesses of any size.
We use audio visual, interactive animation to deliver our e-learning courses in an enjoyable and refreshing format. The subscription process is simple - be training in minutes and printing a certificate in a matter of hours.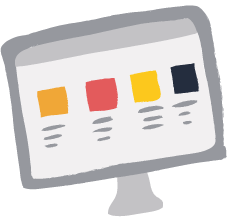 Canterbury Cathedral
"This style of learning represents value for money, flexibility and injects humour into what can sometimes be dry topics. Staff with little or no IT experience find this system very easy to use and senior managers welcome not only the cost savings but also the ease of covering mandatory training that this system represents."
Alison Brookman, Head of HR Cantebury Cathedral
Formally Head of HR, Pilgrim's Hospice
The key benefits
Instant access to online training courses, including Fire Safety Awareness, Health & Safety, First Aid, Manual Handling and basic Food Hygiene.
Low cost per trainee compared with classroom training.
No staff absences for training days.
Complete the training at your own pace, save progress and complete the course at another time when not busy.
Complete an assessment and print out a valid certificate immediately.
Watch our short video...